Advanced Dental Technology – Clute, TX
Modern Advancements Designed for Seamless Dental Experiences
Our team at Woodshore Family Dentistry is continually learning. Whether it is new techniques or technologies, we believe in providing the very best for our patients. Because the dental field is constantly evolving, we are dedicated to bringing state-of-the-art solutions to our dental office. For example, we use intraoral cameras to assist in patient education, digital X-rays to cut down on the amount of radiation emitted, and even a soft tissue laser to perform invasive procedures with greater ease. Check out the available advanced dental technologies in Clute that we offer below and become more familiar with what you can expect to see during your next visit.
Intraoral Camera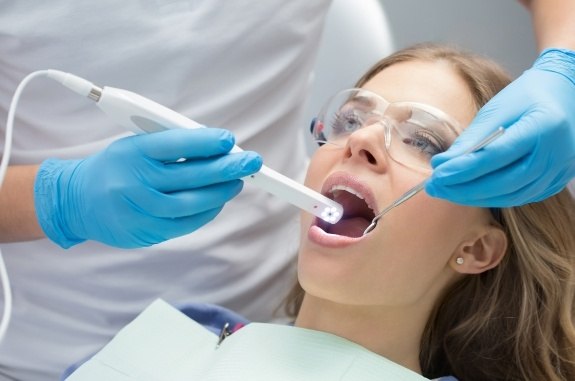 Intraoral cameras are small, camera-tipped devices that help our dental team, as well as patients, better understand the state of their oral health. As a pivotal diagnostic tool, the Iris intraoral camera scans the teeth and gums only to project the real-time images onto a nearby computer screen. This allows us to fully explain what it is we see and any areas that might require treatment.
Digital Dental X-Rays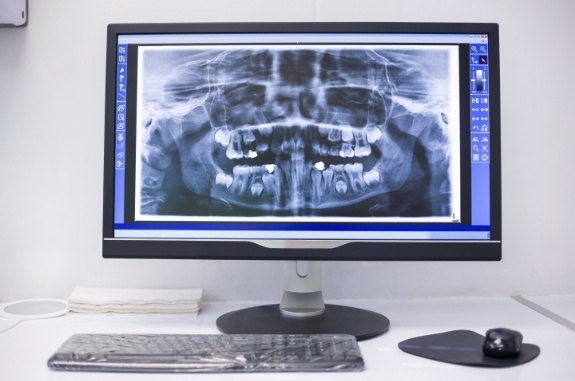 Dental offices cannot properly diagnose or treat common oral health problems without X-ray technology. While traditional radiographs may still be used in some practices, we no longer use these old-time techniques. Instead, we rely on Nomad and Vatech digital dental X-rays to capture images of what lies beneath the gumline. Known to be quicker, safer, and capable of producing higher quality images, these radiographs can be digitally stored for easier retrieval while also serving to enhance patient education.
CBCT Scanner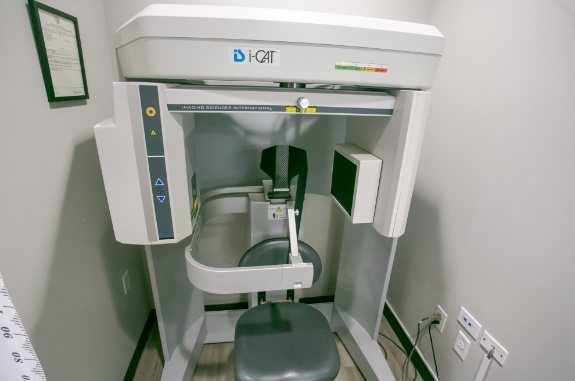 The ICAT CBCT Scanner is commonly used when patients require a more extensive and invasive dental procedure. The 360-degree rotating arm captures hundreds of images of the teeth, soft oral tissues, bone, nerves, and other structures to create a three-dimensional model of the individual's mouth and head. This is beneficial for our dentists as they prepare for procedures like dental implant placement and root canal treatment. By seeing an in-depth model beforehand, appropriate measures can be taken to minimize complications and challenges that can arise during surgery.
Digital Dental Impression System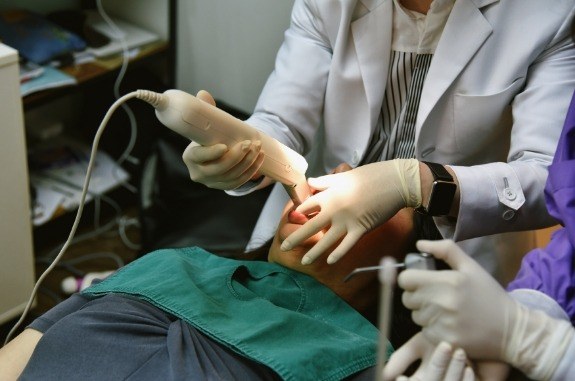 When receiving a dental restoration of any kind (i.e., dental crown, bridge, veneers, etc.), it used to require cold, messy dental putty. Nowadays, though, we use the iTero digital dental impression system that eliminates the need for gag-worthy impressions. Instead, this device scans the teeth and gums to produce a 3D model that is then viewed by our team and sent to a dental laboratory. There, technicians can use the model to create accurate restorations that look and feel completely natural when secured into place.
Soft Tissue Laser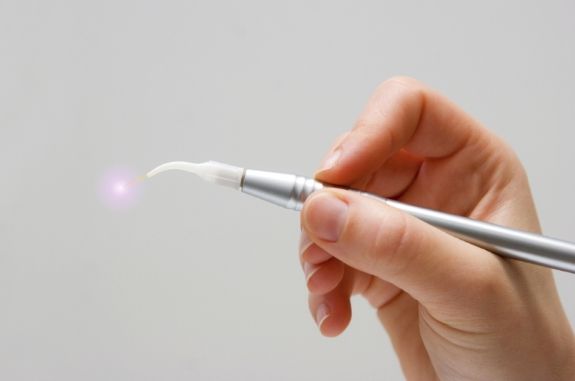 With the help of the Epic X soft tissue laser, we can easily remove excess and infected gum tissue to improve the health of a person's smile. Traditional scalpels and sutures may be able to achieve the same results, but they often leave patients dealing with longer recovery times. With our soft tissue laser, however, its concentrated beam of light can minimize bleeding and swelling, reduce the chances of infection, and create shorter recovery times for our patients.
Cavity Detection System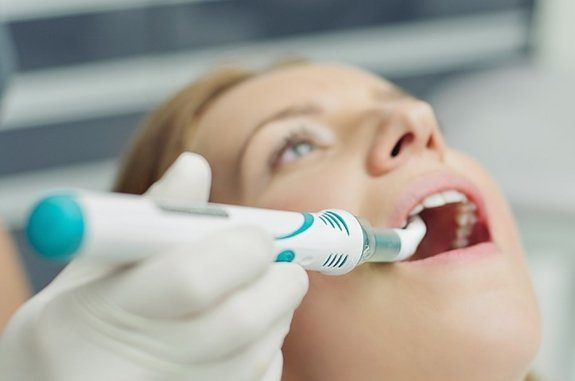 Wouldn't it be nice to pinpoint a cavity before it becomes a serious issue? Now we can with the iTero NIRI cavity detection system! This unique device scans the mouth and exposes even the slightest hints of decay on teeth. As a result, we can diagnose these issues early on and provide appropriate treatment to minimize the potential for worsening symptoms and possible restorative dentistry. Instead of individuals undergoing dental fillings, crowns, or even root canals, we can identify decay in the beginning stages and offer valuable solutions to keep teeth cavity-free.