Replace Missing Teeth – Clute, TX
Reinvigorate Your Smile with New Teeth
Without a full set of teeth, you'll likely find yourself avoiding some of your favorite foods, having trouble speaking clearly, and hiding your smile as much as possible when meeting people for the first time. Even a single missing tooth can affect your health and your confidence. Luckily, those gaps in your grin don't have to stay empty! Call Woodshore Family Dentistry today to schedule a consultation and learn more about the various options you have for restoring your smile by replacing missing teeth in Clute.
Why Choose Woodshore Family Dentistry for Replacing Missing Teeth?
Dental Implants Placed In-House
Lifelike, Durable Dental Restorations
Service-Oriented Dental Practice
Dental Bridges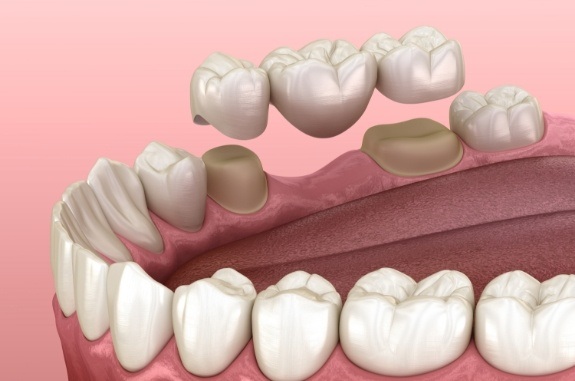 Dental bridges are similar to dental crowns, but they're meant to replace missing teeth. A dental bridge may be flanked by crowns on both ends, or a crown on one side, or a dental bridge may also be mounted over an implant. The primary purpose of dental bridges is to replace the missing teeth, but they can have several benefits — giving you a smile makeover, help with chewing and speaking, maintaining the shape of your face, preventing your surrounding teeth from drifting, etc.
The following are some of the most crucial steps involved in the dental bridge procedure:
The dentist thoroughly examines your teeth to determine which type of dental bridge you need.
Dental crowns are prepared for the anchoring teeth on either side of the missing tooth or teeth. In this case, the abutment teeth may have to be shaved down so the crowns can be attached over them.
The dentist takes an impression of your teeth and bite arrangement to create a dental bridge that resembles all your other teeth.
You have to wear a temporary dental bridge while the permanent one is being prepared.
After about two weeks, the dentist attaches the permanent dental bridge and cements it in place.
Learn More About Dental Bridges
Dentures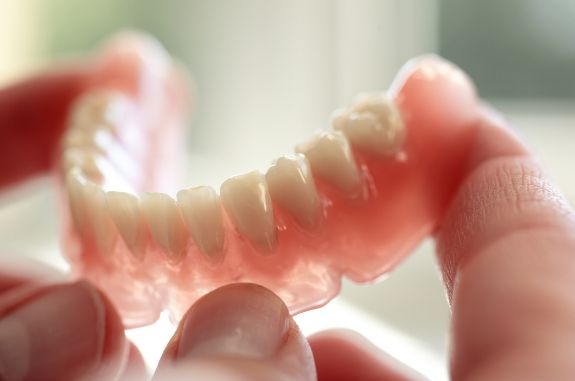 While dental bridges only replace one or a few teeth at a time, dentures are recommended for anyone who has multiple gaps in their smile or who has lost all the teeth in a single arch. Partial and full dentures are available, with the kind you receive depending on the extent of your tooth loss. Unlike dental bridges, dentures are removable; at night, you can take them out of your mouth to clean them and to give the tissues that have been supporting them all day a chance to rest.
Dental Implants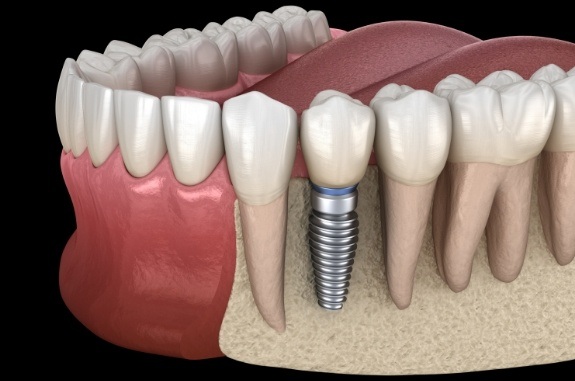 Dental implants stand out from other tooth replacements in many ways. For one thing, they can be used to replace any number of teeth with the right number of posts and a carefully chosen restoration. For another, they are the only type of tooth replacement that is inserted into the jaw and forms a bond with the bone to act as new tooth roots that keep the jaw healthy. As such, dental implants can be considered the most comprehensive solution for the space in your smile.