Meet Our Dental Team – Clute, TX
Reliable, Trustworthy, and Customer-Focused
Instead of walking into a cold, unwelcoming, and uncomfortable dental office, you can expect to be greeted warmly the moment you enter through our doors. Our Clute dental team at Woodshore Family Dentistry is focused on providing optimal customer service and will go above and beyond to exceed expectations at every corner. Whether it is offering refreshments, helping patients get settled, or providing clear explanations about dental treatment costs and available financing, we make sure every person feels welcomed and valued.
Olga, Dental Office Manager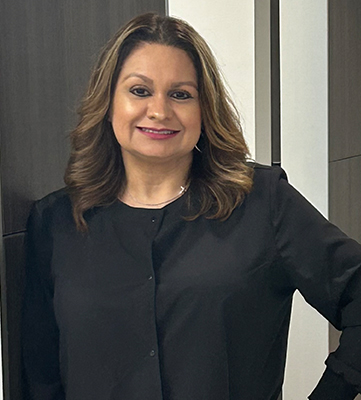 Olga has over 15 years of dental experience, and for her, the best thing about her job is making sure our patients are satisfied so they are happy to come back to us for all of their dental needs. Before assuming her current role, she worked as a dental assistant for over a decade. Olga is a mother of three and a grandma to an adorable fur baby. Her favorite thing to do is spend quality time with family, and she enjoys dancing to a wide variety of music as well as crafting.
Marquette, Front Office Administration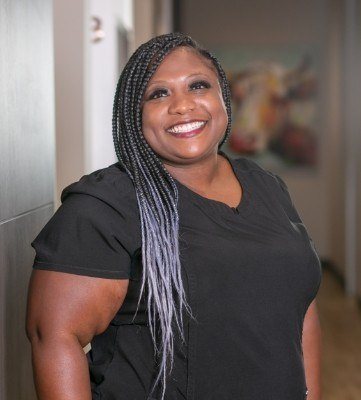 Marquette has been with us since 2018, and she brings 15+ years of experience to our dental team. She says that talking with our patients is always interesting and different, so no two days are ever the same. She is a certified dental assistant and has two wonderful daughters. Her favorite hobbies include reading and traveling.
Tiffany, Dental Assistant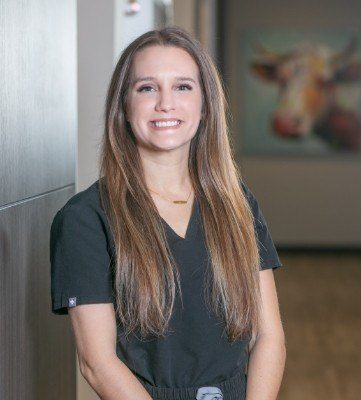 Tiffany says that her job is all about educating patients and changing their smiles for the better. When it comes to oral health, knowledge is power! She is a graduate of Midland College, and her favorite things to do away from the office include spending time with her husband and their border collie, golfing, fishing, and wakeboarding.
Candy, Dental Assistant/Front Desk
A graduate of UT Health San Antonio, Candy is really fascinated by the ins and outs of dentistry and likes to be a part of a patient's journey toward optimal oral health. From booking their appointments to explaining their treatments to educating them about home hygiene, she tries to give our patients absolutely everything they need to succeed. Candy is the youngest of seven, so there is never a dull moment during family time. She grew up here and spent summers in Mexico, so she is bilingual in Spanish and English. Nature and literature are two of her favorite things, and she strives to live her life in a way that leads to unique experiences.
Faith, Dental Hygienist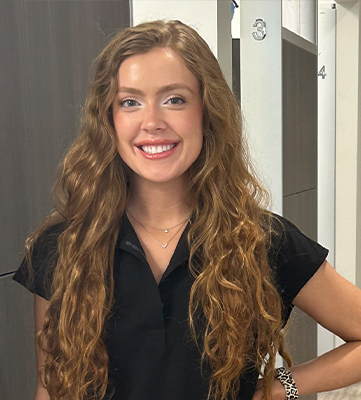 Faith is always excited to meet new patients and learn about their hobbies and families. It makes helping them that much more rewarding. She earned her degree in dental hygiene from Wharton County Community College. Other than spending time with family, she likes to go skiing, play golf, and take her dogs for walks.
Jacqueline, Dental Assistant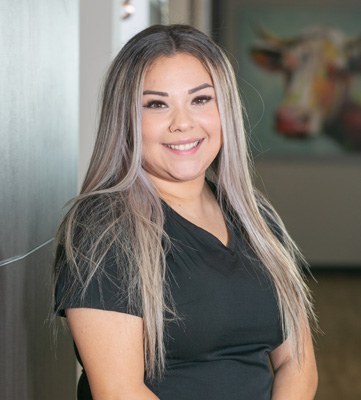 Jacqueline joined our team in 2022, and she has almost a decade of experience. Nothing makes her happier than giving a patient their confidence back. She attended the U.S. Career Institute for her dental training. When she isn't at work, you'll almost always find Jacqueline spending time at home with her husband.